Graphics Cards
XFX Radeon RX 6800 Speedster MERC319 BLACK 16GB GDDR6 Graphics Card
XFX Radeon RX 6800 Speedster MERC319 BLACK
Essentials
Bus Type / Interface
PCI Express 4.0
Power
Power Connectors
2x 8-pin
API Support
DirectX Version Support (max)
12.0
Product Codes
Manufacturer Codes
RX-68XLATBD9
Pre-built PCs from our partners...
Looking for a full gaming PC but don't have the time or patience to build your own? Why not check out the collection of ready-made gaming PCs at one of our partners:
You might also be interested in...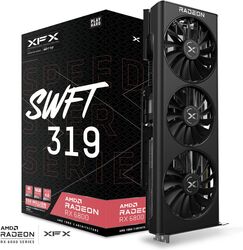 16GB GDDR6 Memory
1700MHz Core / 2105MHz Boost
Triple Fan Cooling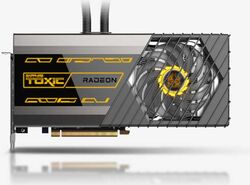 16GB GDDR6 Memory
2135MHz Core / 2365MHz Boost
Watercooling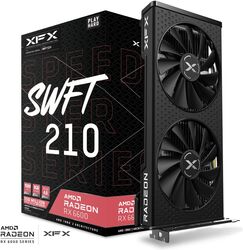 8GB GDDR6 Memory
1626MHz Core / 2491MHz Boost
Dual Fan Cooling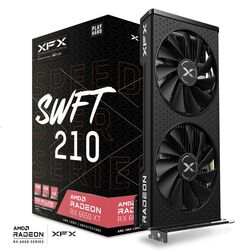 8GB GDDR6 Memory
2055MHz Core / 2635MHz Boost
Dual Fan Cooling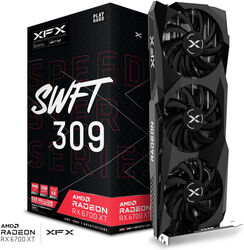 12GB GDDR6 Memory
Air Cooling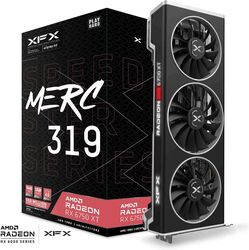 12GB GDDR6 Memory
Triple Fan Cooling
Find similar products...
Still not found what you're looking for? Simply choose your preferred features and click 'Find Similar' to search for more relevant products.